So by now the scratches should have mostly healed, you've stopped drifting off to sleep at random times during the day and you've eaten your body's weight in real food. The Raid 100 is rapidly drifting backwards in the rear view mirror, so it's probably a good time to reflect on what we've achieved in the course of a week.
A big thank you to all those that have supported the race. With the looming threat of covid and then crazy weather in the lead up to the race, making it to the start line was never a sure thing. I hope that everyone that raced can be satisfied with the challenge they  took on, regardless of the result: testing your navigation and team work while exploring some varied and spectacular wilderness.
I wanted to share the story of one team in particular. Team Lost Wombats lost their business in Lismore due to the recent flooding, having only just recently managing to reopen shop before the race. They contacted me in the lead up to the Raid 100 with concerns on whether the race went ahead as they just needed something positive to look forward to. Despite these challenges off the course, they stood on the start line next to the other 120 competitors in Yamba and experienced more in a week than most people manage in a year. To cap it all off, they discovered their store had been broken into while racing, so we are wishing all the best for Jason and Rachel and hope they have a better year ahead where the challenges are left behind on the race course.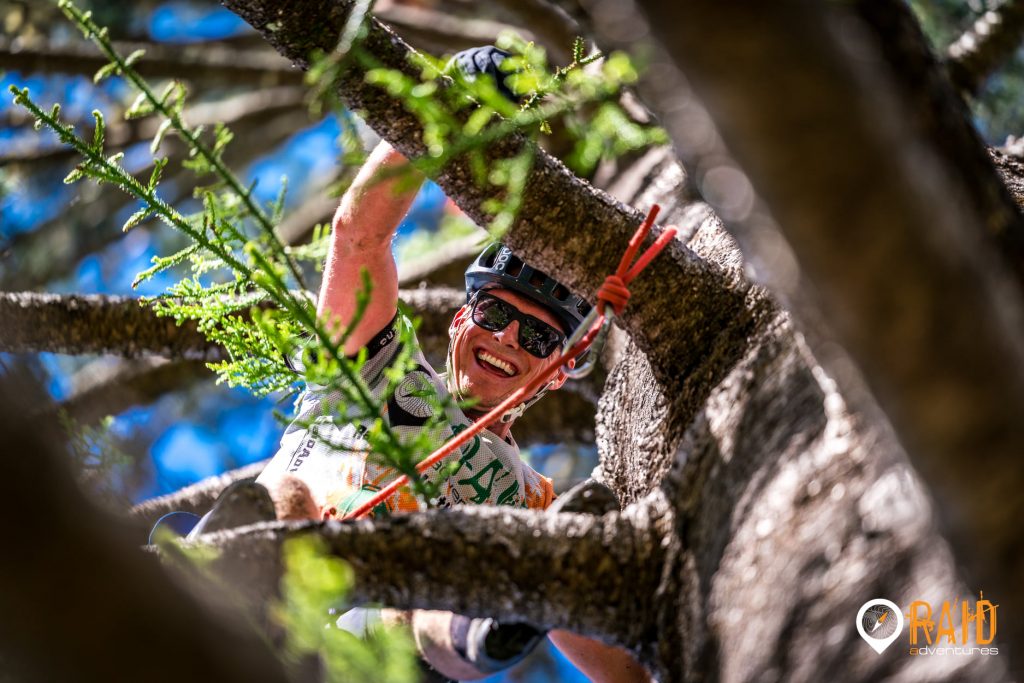 When planning a race, I try to put my head in what the teams will experience out on course. Come race week, things get so busy behind the scenes that it's hard to keep track of what is playing out in terms of the competition, however it always amazes me how differently each team tackles the challenges presented to them and the unique experiences they have along the way. I love to hear about your stories from the race, as I'm sure many others do as well, so please send through your race reports and we'll share those on the live site and results page.
Hopefully you've all had the chance to look over the photo galleries posted by Murilo and Margarete each day of the race. On top of these main galleries (Day 1, Day 2, Day 3, Day 4, Day 5, Finish line), they have made every photo they snapped during the event – over 10,000 in total! – available online.  These can be downloaded for free in standard resolution, or purchased if you want a high resolution photo of any particular favourites. The website has a neat facial recognition function to track yourself down – the link is here. These amazing shots are well worth a look over.
By now, I'm sure you've managed to find the full list of results and the live tracking replay.  These have been posted up on the Raid Adventures results page here.  There is a bit of analysis in there including each control visited by the teams, points per hour averages, stage times and more – plenty of data to lose yourself in.
You can read the post-race press release that reflects on how the pointy end of the competition played out here.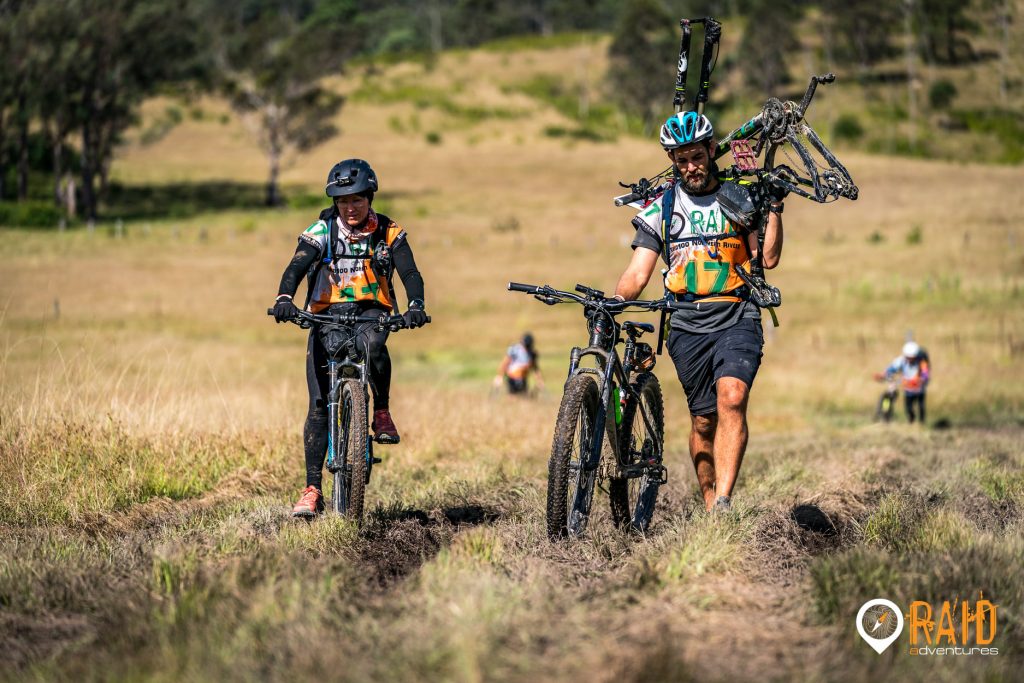 We all know that the race didn't happen unless it's on Strava right? You can download your team's GPX file to upload for analysis for Day 1 and Day 2-5 here.
As noted in the event briefing, we came up against a last minute hurdle for the permits for the Stage 3 trek in Washpool and Gibraltar Range National Parks. This stage was intended to be an extreme navigational challenge for teams through the stunning granite high country of these world heritage parks.  In the end the stage was reduced to something more akin to a trail run. However, it would be a shame to see the 4 days of course setting and taping done by Richard and Tamsin go to waste. Therefore, I've made the original rogaine map available h
ere. You can then test your navigational skills on this map and go out and find some of the control site.
We've also set up the stage as a 12 hour point-to-point rogaine as a Map Run event. Open the MapRun6 app, navigation to Events > Queensland > Rogaine.  There are two events – the first is "Washpool 12hr" which is how the stage was originally intended (and our recommendation for a strategic challenge). The alternative is "Washpool 12hr Start Anywhere" which can be done by returning to your start location: we recommend the Platypus Flats Picnic ground just of the Gwydir Hwy.  Alternatively, you can use the attache QR codes to find the event.
For those teams looking to practice their navigation for bigger races like GODZone, this is a perfect opportunity to do so. Richard is keen to hear your feedback if you do go out and chase down some of those control sites, so get in touch to let us know how you went. Please note that this is a wild and remote area and there is no event support available. The stage is only a theoretical training event, so if you do go out with map in hand, please take all the usual precautions when travelling in isolated back country and operate within your personal limits: you are responsible for your own safety and well being.
If you are looking for something to remember the race by, it is hard to go by the maps produced by Nic Droste from Your Adventure Maps.  I've still got my map up on the wall at work from the 2019 Raid 100 and it's great to reflect back over the course. Nic is able to customise the map according to your particular race route. You probably can recognise his work from the finishers towel you all received at the end of the race. Learn more here.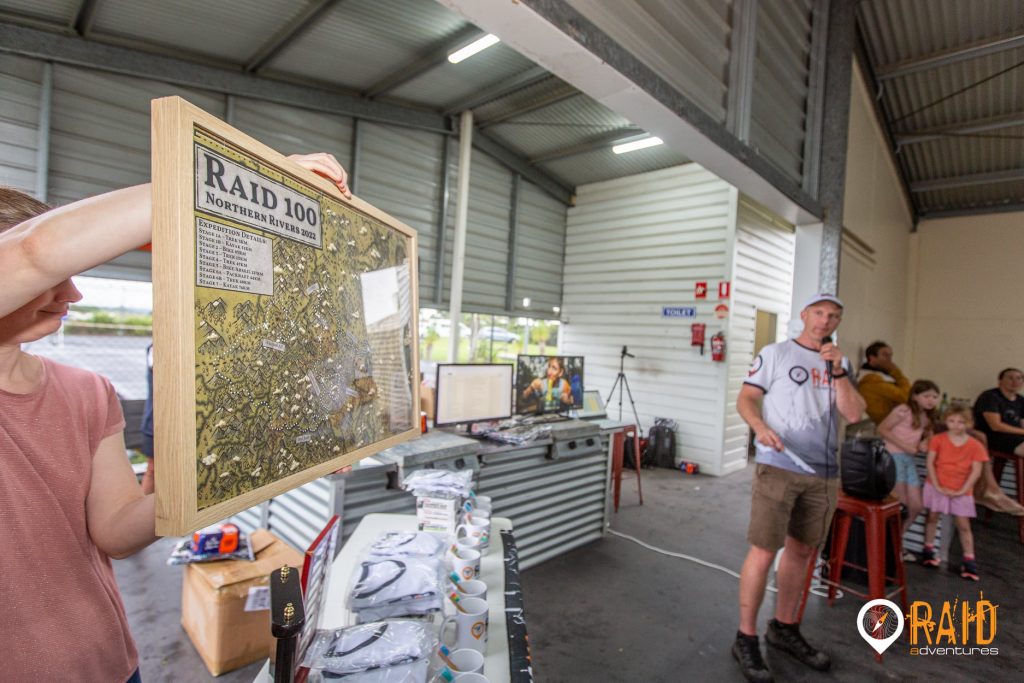 Our Thanks
I'm not sure if they are sick of hearing it yet, but another massive thank you to the volunteers at the race. It really was an all-star line up. We had a good logistics plan in place, however it never would have come together without the massive effort put in by our volunteers. A big thank you also has to go out to the event sponsors Hammer Nutrition, the Clarence Valley Council and Brork. And thank you to Adventure-1 for inclusion of the Raid 100 in its line up of events.
A More Sombre Note
It has been brought to my attention that there were at least a couple of incidents where teams split up to collect check points, and also teams seeking outside assistance not available to other competitors during the course of the race, particularly in transition areas. It should go without saying that this is cheating and against the spirit of fair competition. I'm hoping these lapses were just a result of poor decision making from tired brains, and hence I erred towards a more lenient approach in penalising the infringements on this occasion. In any other race, these infringements would justify disqualification, and I'll be taking a harder approach in future circumstances. Normally using the navlight timing tags and the shorter duration of the Rogue 24 hour event means these indiscretions have not been a problem at raid races in the past, and I'm keen to keep it this way.
It was also noted by a volunteer that the transition areas were generally left in a poor state in terms of rubbish. We all love our wild places and I'm sure every competitor would agree to adopt a leave no trace policy. Fortunately, our amazing volunteer team did a thorough clean up, however this job should not fall to them. Again, I'm assuming that rubbish left behind was accidental and a result of tired brains, but I'd implore every competitor to pay special attention to pack out every bit of rubbish with them at future races.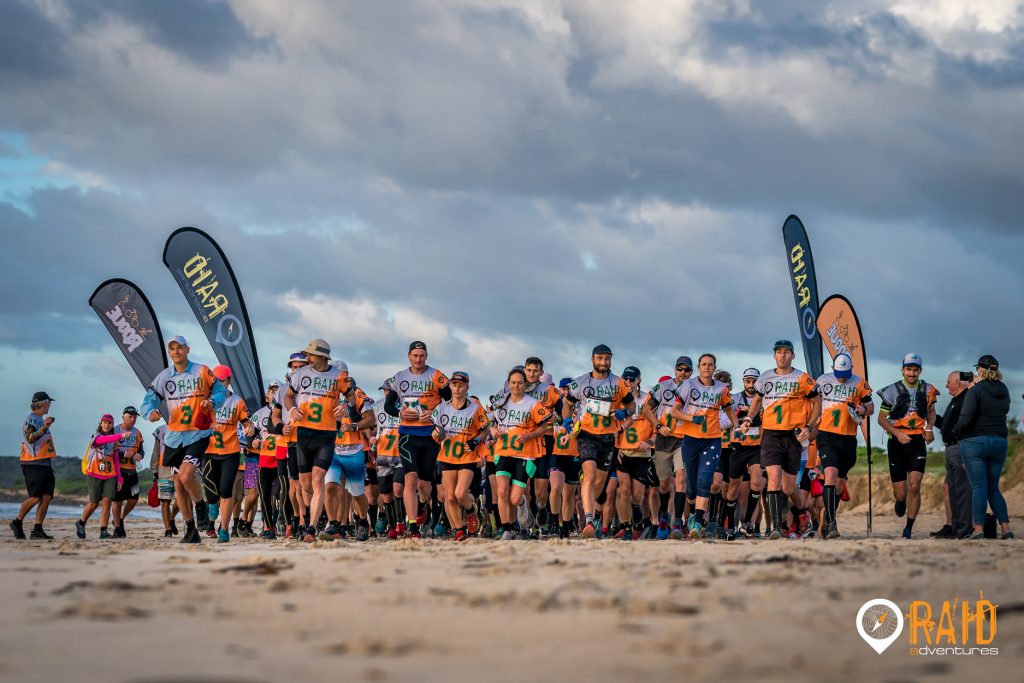 I have a small favour it ask. Can every competitor please compete this small post-event survey. It should take less than 60 seconds and it helps support our sponsors, which in turn helps support adventure racing. Link is here.
It became apparent during the Raid 100 that a number of teams were caught out on the technical challenge of packrafting on the Nymboida River, particularly given the solid levels experienced during the race. Hopefully those teams will reflect on the experience and see this as an opportunity to challenge themselves by increasing their skills through further training. I couldn't recommend Dingo and his team from Exodus Adventures enough to those looking to do some whitewater training. Dingo owns the property that served as TA-4, managed the search and rescue efforts on the river and has worked with Adventure Racers looking to improve their whitewater skills in the past.  You can reach out to him via his website over at Exodus Adventures – I'm sure he would love to hear the story of your experience on the Nymboida.
 ——————————————————————————————————-
So that brings the Raid 100 to a wrap.  As an organiser, it has been a deeply satisfying journey, discovering some amazing places and getting to share them with you guys. One goal of rogaine course setting is to set a course where every check point is visited, but no team gets every check point. We certainly managed the second goal, although the temptation was there for some of the quicker teams to have a crack at the full course. And we almost got there on the first goal, with 98 of the 100 check points visited by at least one team (check points 90 and 93 being the exceptions, although I do know at least one of these tempted eventual winners Thought Sports with some heated discussions on whether to shoot for it).
The RogueRaid will return next year with a 24 hour event in south east Queensland. Pencil in the date of 29-30 April, 2023 in your calendar.  After many times swearing to never put myself through another 100 hour event again, I'm an adventure racer by heart and therefore a sucker for punishment. As such, I've easily had my arm twisted to run a third Raid 100 in another three years time in the Fraser Coast area. If nothing else, it will be a great excuse to explore another cool part of the world.
Take care, have fun on the trails and I'll see you at another race soon,
Liam