Length: 24 Hour or 6 Hour
Next Date: 8-9 May 2021
Location: Wyaralong Dam, QLD
Team Size: Teams of 2 or 4
Categories: Mixed, Male and Female
Class: Colts, Open or Veteran
Disciplines: Trekking, Mountain Biking, Kayaking, Navigation
Entries: Details Here
Race Live Site: Here
Example Race Document: 2021 Rogue Raid Race Document
Organising team: Rogue Adventure

About
The Rogue Raid is a race where teams compete to collect as many checkpoints as possible over a 24 hour time period. The Rogue involves multiple stages of the traditional adventure racing disciplines of trekking, mountain biking and kayaking where teams must navigate through the course using a map and compass on a route of their own choice. Each stage is effectively its own small rogaine where competitors may attempt to collect as many or as few checkpoints as they wish, making this event achievable by all levels of athlete. Strategy, precise navigation and perseverance will play just as a significant role as raw fitness.  2021 will represent the twelfth year of the Rogue Raid which has grown to be Australia's largest 24 hour adventure race in terms of competitor numbers.
Team List
Race HQ
Race HQ will be situated Wyaralong Dam. Located between Boonah and Beaudesert, the trails and lake at Wyaralong are almost purpose built for adventure racing. Although the Raid races have visited this HQ location before, never has a 24 hour race been held here so teams are guaranteed to explore some all new areas. Refer to the Rogue Raid Course Document linked above for more details.

Preliminary Schedule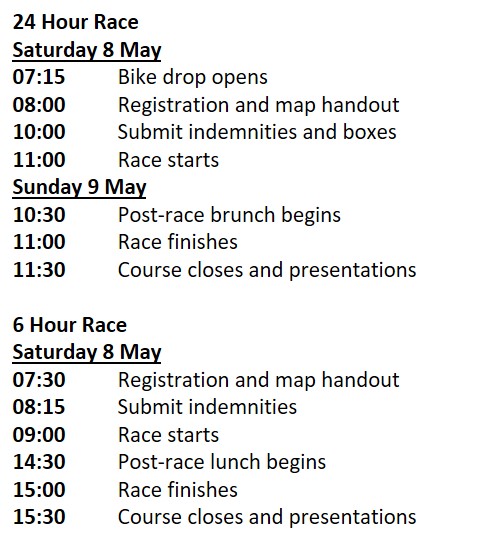 Format
Teams will be required to attempt multiple legs of alternating race disciplines.  Each leg must be attempted in order, and once a leg is completed teams may not return to it to collect missed checkpoints later unless otherwise specified in the course notes.  However, within each leg, teams may collect as many checkpoints in any order that they wish.  All check points are optional.  Note that teams may only collect checkpoints that are from the current leg that they are on.  Note also that some stages of the race may have "opening" or "closing" times.

This format of event allows for a very social atmosphere of racing with teams constantly brought together.  Each stage of the Rogue Raid is separated by a transition area where an event official will be present.  Any team that makes it back to Race HQ under their own power will be considered ranked with an official result.
Entries
Entries for the 24 hour Team of 4 (Adventure 1) Category of the Rogue Raid have sold out.  Contact rogueadventureracing@gmail.com if you want to join the waitlist. There are a few limited places for the 24 hour Team of 2 BYO category still available, along with entries for the 6 hour event.  Entries can be made here:
You can also make any changes to your team information including team members yourself here:

Entry fees are as follows:
24 Hour Race – $275 per person (kayak provided)
24 Hour Race – $250 per person (BYO kayak)
6 Hour Race – $100 per person
Children under the age of 15 receive a $100 discount. Entries received after 18 April, 2021 will incur a $25 late fee per person.
Note that every past edition of the Rogue Raid has sold out. More information on the original nomination process to gain an entry can be found here.
Kayaks
There will be a BYO kayak option for the 24 hour race only in 2021. More information will be made available soon.
Teams that require a paddle and/or PFD to be provided must book theirs via the link here.
Spectators and Volunteers
Are you a spectator?  Better yet, are you interested in being involved on at a volunteer level?  Check out our further information for spectators and volunteers over here.
Sponsorship
The Rogue Raid is hosted with support from the Scenic Rim Regional Council

Mountain Designs Adventure 1 Series
The Rogue Raid is a member of the Adventure 1 National Adventure Racing Series

Register Interest
Want more information on this or any Raid Adventures race? Register your interest here: