THE MOJO RAID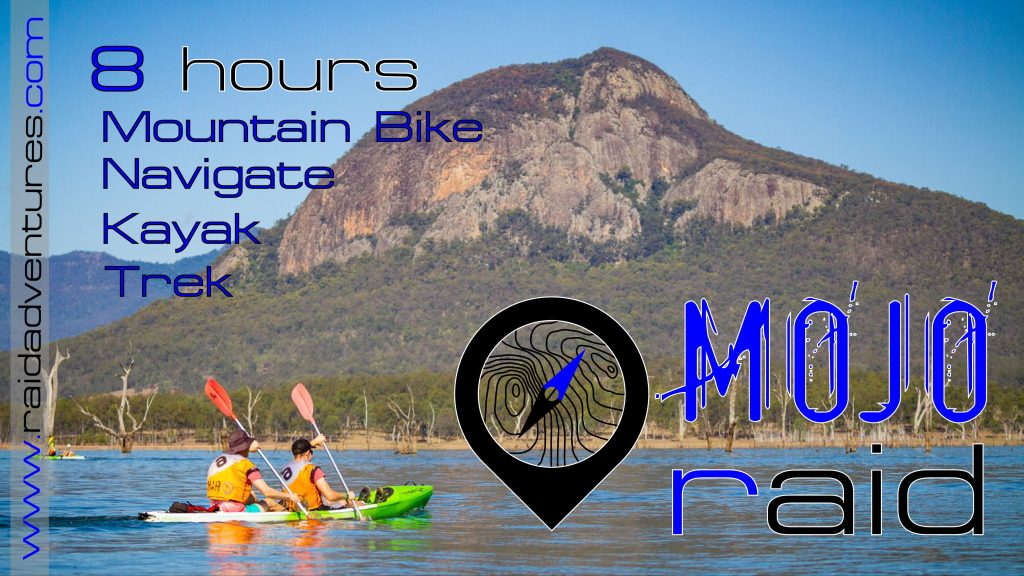 KEY DETAILS
Length: 8 hour or 4 hour Course
Next Date: 26-27 August, 2023
Location: Lake Perseverance
Team Size: Teams of 2 or 4
Categories: Mixed, Male and Female
Disciplines: Trekking, Mountain Biking, Kayaking, Navigation
Organising team: Mojo Adventure
RACE DESCRIPTION
Spawned from it's bigger brother The Rogue Raid, the Mojo Raid adopts the same exciting format where teams of two or four compete to collect as many checkpoints as possible over either a 4 or 8 hour time period navigating a course via trekking, mountain biking and kayaking. Each stage is effectively its own small rogaine where competitors may attempt to collect as many or as few checkpoints as they wish, making this event achievable by all levels of athlete. 2023 will represent the eighth running of the Mojo Raid.
ENTRY
*Note the 8 hour event is Saturday and the 4 hour event is Sunday.
RACE FORMAT
Teams will be required to attempt multiple legs of alternating race disciplines. Each leg must be attempted in order, and once a leg is completed teams may not return to it to collect missed checkpoints later unless otherwise specified in the course notes. However, within each leg, teams are only required to get at least one check point from that leg, with check points to be collected in any order. Note that teams may only collect checkpoints that are from the current leg that they are on. Kayak hire is included in your entry fee (except for the solo categories).
SPECTATORS AND VOLUNTEERS
Are you a spectator? Better yet, are you interested in being involved on at a volunteer level? Check out our further information for spectators and volunteers over here.
ORGANISING TEAM
The Mojo Raid is bought to you by the team at Mojo Adventures