Australia's first expedition-length, rogaine-format adventure race will kick off in one the countries most iconic national parks: Girraween. Meaning "Place of Flowers", Girraween National Park sports a dramatic landscape of granite outcrops, angular tors and balancing boulders.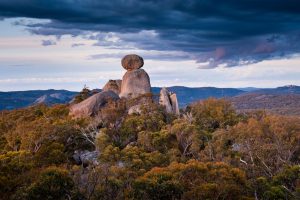 Strategy will play a significant role in a team's success at the Raid 100, with the tough decisions on how much of the course to tackle coming straight up in the first stage. Teams will face a trek rogaine with 13 CPs accounting for 65 of the potential 500 points spread across the 100 hour course.
Giraween National Park was ravaged by bushfires in early February this year, putting the event at risk. As a result of these fires, the park has really opened up in sections exposing granite slabs typically hidden by undergrowth and making for a generally faster rate of travel underfoot. After one of the hottest and driest summers on records, recent rains have seen Giraween start to green up and the teams are in for a memorable hiking stage.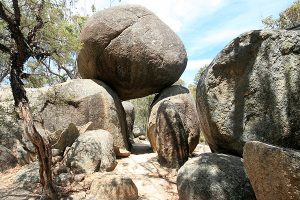 Teams are expected to race into the night on the first stage of the Raid 100 before setting off on a rolling ride through the Southern Downs district, stopping off for an optional kayak leg on Storm King Dam on stage 2. Follow all the race action on the race live website here including GPS tracking of teams, a live scoreboard, photos, news and more. Racing starts at 1:00pm Tuesday 23 April.