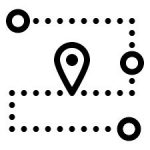 Check in on all the teams and follow their every navigational move via the Living It Live site here.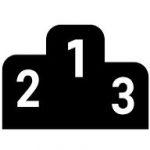 A live leaderboard was updated throughout the race with team's scores as they pass through transition here. Final results are available here.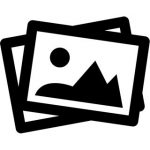 Photos from the race will be posted here live. Make sure to check in on the Raid Adventures Instagram feed in the mean time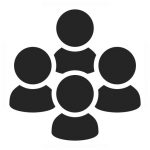 128 competitors spread across 45 teams (19 teams of four and 26 teams of two). Check out the competition here
Race Maps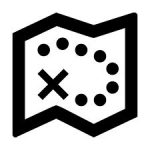 When teams get the race maps, so will you. The actual racers maps will be posted here on race day
2020 Rogue Raid Stage 1 1to35000 A3 Topo
2020 Rogue Raid Stage 1 1to35000 A3 Satellite
2020 Rogue Raid Stage 2 1to20000 A3
2020 Rogue Raid Stage 3 1to35000 A4
2020 Rogue Raid Stage 4 1to30000 A3
2020 Rogue Raid Stage 4 1to30000 A4
2020 Rogue Raid Stage 5 1to25000 A3
Race Reports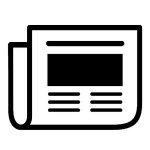 Want to share you story of the race? Send through your race report and we'll post it up here
News and Discussion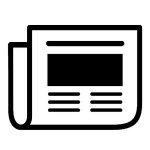 Keep up to date with live stories from the course as the race unfolds with news coming to you directly from those on the ground
Monday 24 Aug 11:56am – The logistics matrix is now available for teams to download and plan their course, along with other important information like the boat drop location: 2020 Rogue Raid Race Document
Tuesday 25 Aug 10:35am – Teams can print and sign off the Waiver and Release form prior to arriving at race HQ by downloading here.
Tuesday 25 Aug 10:36am – The race predictions and course preview blog is now live here.
Wednesday 26 Aug 2:43pm – A gallery of photos will be updated live during the race. You can already check out a selection of shots from the course here.
Thursday 27 Aug 12:46pm – The pre-race briefing is now up for competitors to watch online.
Saturday 29 Aug 12:54pm – Race maps are now up on the race live site. We'll keep you posted with news from the course as teams filter through HQ and we get progressive word from TA-A. Apparently the punch was stolen from CP2 but the flag was still there, so it didn't give teams too much issue.  Fingers crossed for the other 66 CPs that they remain untouched.
Saturday 29 Aug 1:15pm – Looks like team Thunderbolt are the first team back to TA-A which have picked up all the check points in 3 hours 12 minutes (15 minutes faster than the organisers predictions!).  The chase is now on.
Saturday 29 Aug 1:21pm – What's the race director's opinion on how to tackle the first trek? It's all about the catching features – knowing where to attack to find your CP on a long beach run can be tricky. Looking at the tracking system, I think it would be hard to be the strategy of the team Somewhat Flash (abbreviation is FLASH). Picking up the island swim CP6 at lowest tide and then doing a figure 8 leg where you pick up the southern controls first in an anticlockwise loop, a run up the beach, ditch the PFD at the TA and then pick up the high value northern controls.  Just my 2 cents worth and I'm sure we'll see a mix of strategies out there!
Saturday 29 Aug 1:39pm – Team Directionally Challenged are taking an enterprising short cut to CP12.  Will it work out for them, or will they be living up to their name?

Saturday 29 Aug – 1:44pm – Every Day Life Fitness Tiger are the second team through TA-A with a full scorecard, trailing Thuderbolt by 22 minutes.
Saturday 29 Aug – 1:49pm – Shackleton Tiger are third through TA-A with all the CPs so far, just 7 minutes behind the ELF Tiger team.  Top 3 teams so far are matching the course setters predictions here (so far).  Of course, maybe going for all the CPs at the start of the race is a strategic mistake.  We'll see!
Saturday 29 Aug – 2:06pm – Tiger Adventure following in just 4 minutes behind Shackleton, so a tight race at the front for the top 3 Tiger teams.  The stage 3 paddle leg will very likely shake things up though – plenty of route choice and strategy to play things out.
Saturday 29 Aug – 2:14pm – Teams Tiger ART, Tiger Lizards and Stay on Ya Feet have their work cut out for them if they are going to make it back to TA-A before the time cut off by 3pm to avoid points penalties (10 points per minute they are late).  Lets cheer them in!
Saturday 29 Aug – 2:19pm – Team Thunderbolt opting for the slightly longer way around to CP14.  Maybe a minute or two slower – will it hurt them in the long run? You can see ELF and Shackleton on the chase. Tea Tiger Adventure (approximately in 4th place) have opted for an alternate route out of CP11.  Let's see how it all plays out on the water.

Saturday 29 Aug 2:22pm – A look over Enervate Adventure's tracker suggests a little wobble around CP7, but otherwise moving well.  Looks like they are pushing to pick up the last CPs on the north of the island before racing to beat the TA-A time cut off.
Saturday 29 Aug 2:25pm – Team Wild&Co are made up of two race directors racing together – Chris from Hells Bells and Craig from XPD.  Looks like they had a nice little explore of Shelter Island before collecting CP6. Otherwise, they've had a clean run of it and looking to maximise points on route to CP14. UPDATE at 4:12pm – apparently the team could not find the CP and missed the points.


Saturday 29 Aug 2:32pm – The Transition Area volunteers shared a couple of photos from earlier today:

Saturday 29 Aug 2:35pm – Speaking of photos, be sure to keep an eye on the photo gallery HERE as image of the teams start to roll in.
Saturday 29 Aug 2:38pm – A glimpse of the teams as they inch to the start line:

Saturday 29 Aug 2:52pm – Team Hungry Tigers must have an appetite – they are leading the charge back to HQ, sweeping up the first 2 CPs on the stage 1 paddle, scoring some good points with the 3 northern most CPs on the stage 2 trek and then a conservative line on the Stage 3 paddle to head back to home. I'm a little surprised they didn't put in a little more work for some relatively good points at CP13 (50), but no doubt they are working to their strengths. At this rate they should be back to HQ well before dark, but will also miss the best of the incoming tide.

Saturday 29 Aug 3:10pm – I'll be interested to learn if team ROAR actually picked up CPs 15 and 21. The channels those CPs are set in are difficult to access from low to mid tide, so they may have decided they were too much trouble than they are worth. Alternatively, there is a chance they still hiked into the CPs and left the tracker attached to their kayak. Time will tell. UPDATE at 4:58pm – They skipped them to avoid a hike through the mud! Roar are our second team back to race HQ.

Saturday 29 Aug 3:13pm – Want to follow the scores live during the race. The tracking system will provide an estimate of the score based on teams and their GPS route passing through the CP circle. This relies on teams having accurate GPS signal (and taking it with them). A more accurate reflection of the score is provided by teams checking in at the different TAs and having their score read. This can be seen on the results tab on the leaderboard here. You can see that the top 10 teams collected all of the check points up until the end of Stage 2 and were spread out by just over an hour.
Saturday 29 Aug 3:31pm – Team BWAR-GE have opted for an interesting route from CP22 to CP21 – certainly not the shortest way, but maybe they are taking tide or wind into account? Any guesses what their thinking is? Perhaps they didn't originally plan to pick it up then had a change of mind.

Saturday 29 Aug 4:12pm – Interesting to see team Broken Tiger captained by Gary Sutherland opted for the large loop south of CP6 to CPs 7-10 worth 180 points as opposed to the much shorter, easier northern loop to CPs 3-5 still worth 140 points.  The team is currently out on the Stage 3 paddle.

Social Media


Sponsors
The Rogue Raid is proudly supported by: