If you are anything like me, as 2021 draws closer to its inevitable conclusion your eyes are already cast ahead to 2022 and the potential that it holds. With internal state borders beginning to open and the allure of even international travel commencing again soon, next year holds a ton of promise. Front and centre to all of those plans is the Raid 100.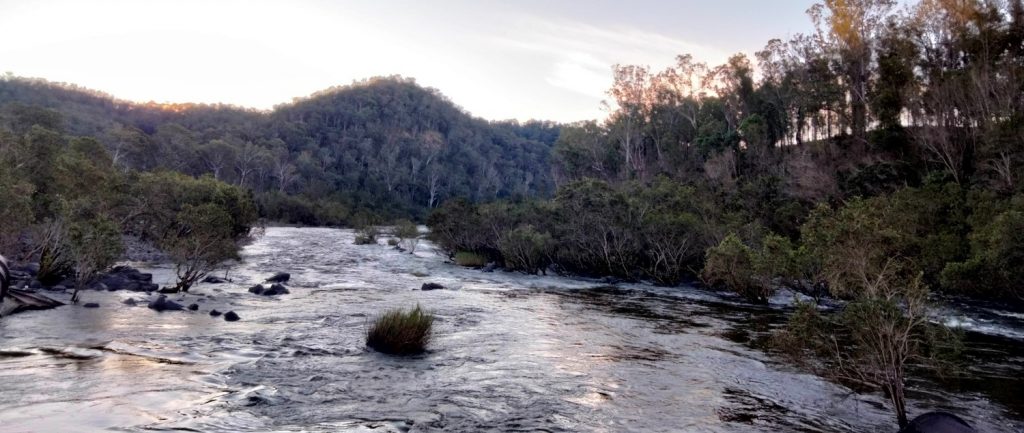 I was initially overwhelmed with the number of entries for the race: clearly there is a growing appetite for adventure out there. Currently there are 166 competitors entered, made up of 25 mixed teams of four racing in the Adventure 1 (A1) category along with 33 other teams taking the rare opportunity to race an expedition race as a pair.  These entries include the 2021 New Zealand Adventure 1 national champions team Swordfox captained by six time world champion Stu Lynch, the current Australian A1 champions Alpine Avengers along with a team from Japan making their way down under to race for the first time. A look through the team lists suggest that the Raid 100 could be the most competitive Australian race in 2022. The results from the Raid 100 will play a big role in determining our next Australian champions and the winner of a coveted GODZone ticket.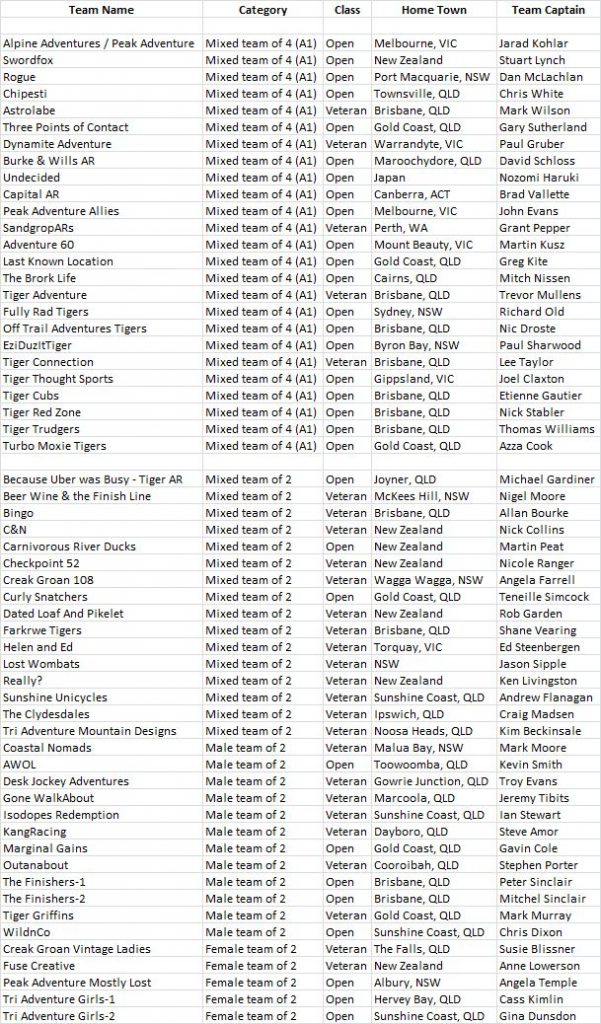 Further progress has been made on the course setting and I can now share more details from what competitors have in store. Since an initially scouting trip (photos from which are included here) and our last communication, there have been some changes to the route to make for an overall improved course. These changes have meant that the course is slightly less centralised, with more linear elements. I believe that the adjusted course design is much more exciting and adventurous: teams are in for a spectacular journey through the best sections the area has to offer.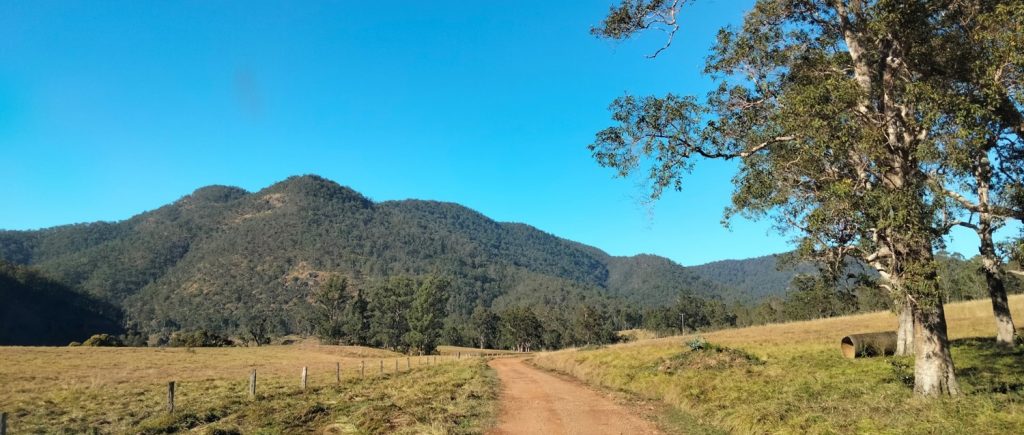 What do these changes mean though?
The proportion of paddling has increased. This is, after all, the Northern Rivers edition of the Raid 100. I reckon the stretch of waterways in the Clarence Valley can't be beaten between Cairns and Newcastle and the Raid 100 is going to make the most of them, so expect to spend plenty of time on the water. The new design has meant that the total distance of packrafting has decreased and the total distance of kayaking has increased. However, the new sections of river you are doing are much more interesting and suited to the relative versatility of each craft. There will essentially be two legs each of packrafting and kayaking with a minimum total paddling distance of 137km (more on distances below). One paddle stage in particular is approximately 80km long: don't neglect your paddling in training!
The original course design was set up so that packrafting in theory was completely optional: this is no longer the case. There will be at least one section of the course that you will need to travel in packrafts. Depending on route choice, you can get through each packraft stage without having to carry your packrafts. Whether this is the best strategy to optimise your score will be up to you to determine when you see the maps. Indeed, the course changes have made the packrafting stages much more strategic in their route choice.
There will be no ocean kayaking at the Raid 100. I spent a long time going back and forward on this decision. On a personal level, I'm a massive fan of ocean kayaking in adventure races and would normally be keen to include it in our premier race with the expectation on teams to up-skill for the discipline. However, the area of coastline that was under consideration is relatively exposed and would present a tough challenge, particularly for a large portion of the field who don't regularly paddle in the ocean combined with how the CTR double kayaks handle the open water. With a high chance that the leg would need to be outright cancelled like it was in 2019, or having safety resources stretched, I've come to the conclusion that in the interest of safety, the most prudent decision is to not include ocean kayaking. Teams will get their fill of dynamic paddling on the white-water stages, and will still get their fix of ocean spray on a short coasteering leg instead.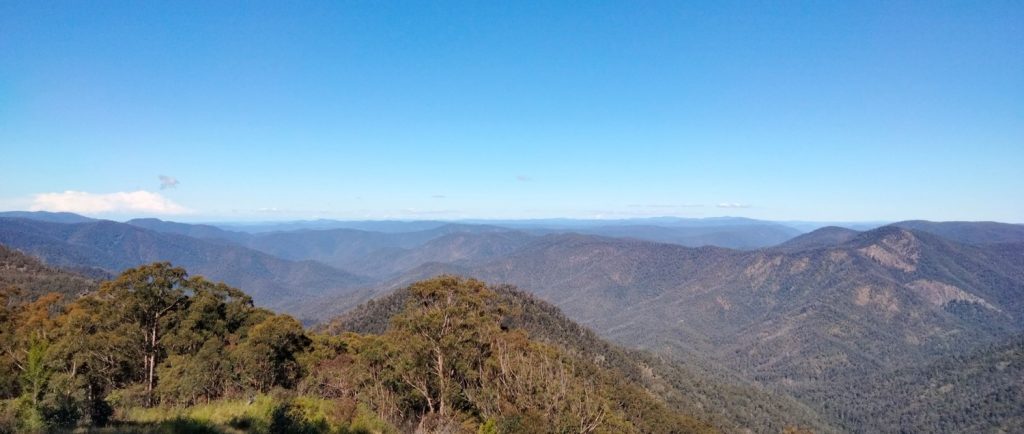 With the increase in paddling, there is a proportional decrease of biking. However, the sections of the bike course removed were just linking stages, much on sealed roads or trails that passed through areas of the course already visited, hence why I believe the re-designed course is a significant improvement. Again, however, don't under-estimate your cycling preparation. There is a minimum of 160km of cycling in the race, with some potentially very long bike stages.
In the original course design, stages were set and timed such that teams could typically expect to arrive at a campground transition area overnight, affording a good opportunity to stop, regroup and rest in the relative comfort afforded with access to your gear boxes. With the tweak in timings, these stop locations are less obvious. It is still very possible that teams will elect to pause for rest in the main transition areas each night, however depending on how they choose to tackle the course, it may be optimal to adpot a strategy which has them sleeping rough out on the course, and hence teams are advised to come prepared with the mindset to do so. One advantage of this change in timings means that teams subsequently now get to do the abseil in daylight instead of during the night, and will likely pick up the chance to buy burgers while the shops are open during a day late in the race!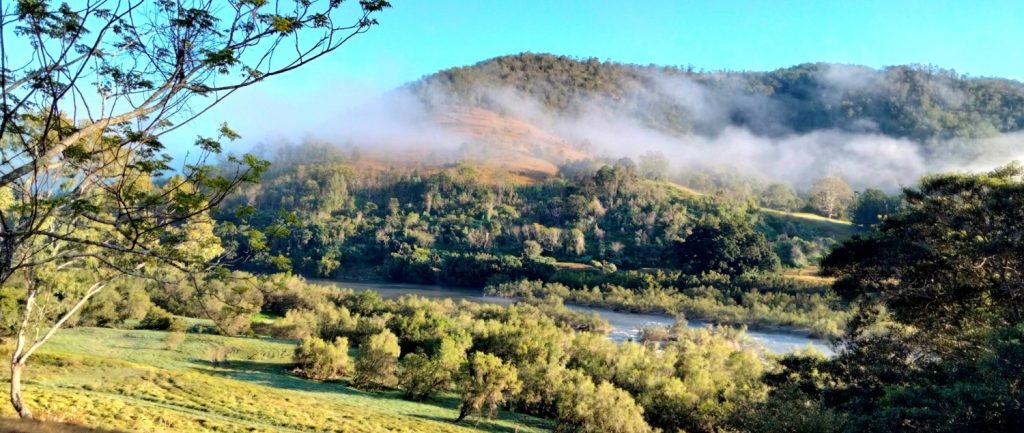 As course setting has progressed, I can now reveal the number of stages and approximate race distances.  There are a total of 8 stages in the 2022 Raid 100.  However, a number of these stages contain multiple disciplines, with the course made of up 2 kayak legs, 2 packraft legs, 3 bike legs and 5 trek legs split across the 8 stages.
Exact race distances will be confirmed once final check point placements have been concluded, however approximate distances are 50-201km of trekking, 160-267km on mountain bikes and 137-181km of paddling.
Teams should be aware that the cut-off for payment for the full entry fee to secure the early bird rate is due on 31 December, 2021. In the interim, I wish you all the best in your training adventures over the summer. I'm excited about getting out on course and selecting each of the 100 check point locations. I can't wait for the race to get here, but no doubt it's going to roll around all too quickly.
Liam