For results, photos, commentary and more from the race, please visit the Live Site.
Yes, that's 100 hours, not 100 km. Australia's first expedition-length, rogaine-format adventure race is set to hit our shores. To celebrate 10 years of "The Rogue", the Raid Adventures team will be pulling out all stops in 2019. The course will be set so that the minimum route to finish will be a linear journey that should be comfortably achievable by the majority of teams in 100 hours, while the fastest teams will be pushed for over 4 days of racing in a bid for top honours. The race will visit the stunning backdrop that is the wilderness rivers of northern NSW and granite terrain of the border country: there is an amazing adventure playground waiting to be explored by an adventure race for the very first time.  Now a qualifying member of the Adventure 1 Series.
Important Points
Location: Gold Coast, QLD
Dates: 22-28 April, 2019
Team size: Teams of two or four competitors
Categories: Male, Mixed and Female
Disciplines: Trekking, Mountain Biking, Kayaking
Duration: 100 hours
Format: A point-to-point, rogaine format course
Entries: Now open. More details here
Team List: Raid 100 Team List
Race document: Raid 100 Race Document
Live Site Link: RaidAdventures.com/100live/
Live Site
Follow the action and strategy of teams from home. Share the link to the race live site HERE.
Dates
22-28 April 2019.
Race dates have been selected to encompass two public holidays – if you work a 9-5 you can fly/drive in and out for the race and only need to take 3 days recreation leave.
Race HQ
UPDATE: Participating teams must complete the Accommodation Survey to secure accommodation.
The Raid 100 race HQ is set for the Gold Coast Recreation Centre. Just a 15 minute taxi ride from Coolangatta International Airport and with all the modern conveniences of a thriving metropolis, the GC Rec Centre is situated with direct access to Palm Beach right at the mouth of Tallebudgera Creek. Competitors shouldn't be lulled into beach holiday mode though – the Rogue Raid 100 promises a course that is set to take them through spectacular and rugged Australian wilderness on the ultimate navigational challenge.
Race entry fee includes all pre- and post-race accommodation and meals for competitors. All pre-race registrations, briefings and gear box submissions will occur at this race HQ location, along with post-race award celebrations. Needless to say this is also an outstanding holiday location with the event HQ offering up a plethora of family friendly holiday and adventure activities. We have some limited capacity at race HQ for friends and family – see our volunteers and spectators sections below. Teams looking to book additional accommodation outside of the race dates at the HQ venue can do so via the link here (be aware of the relevant fees and charges).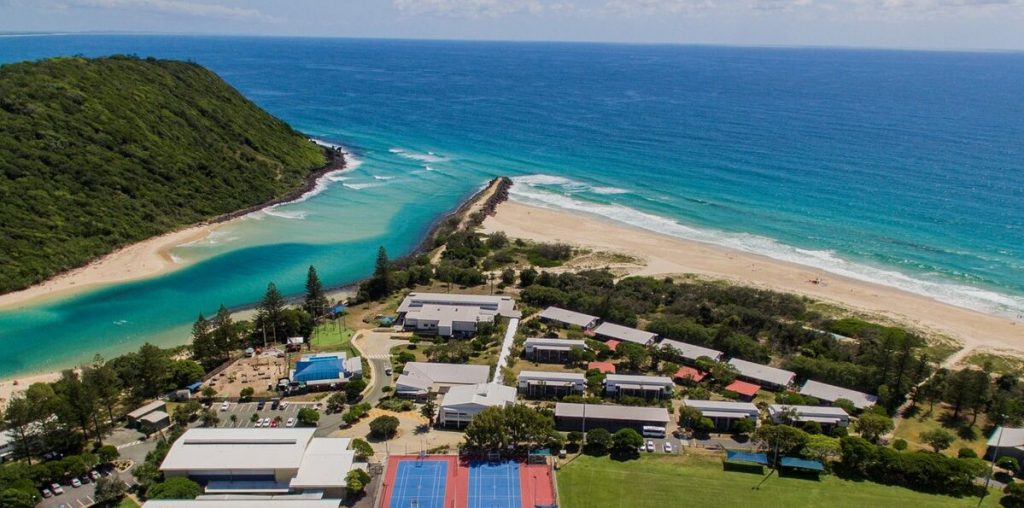 Format
A point-to-point rogaine format course?? The Raid 100 will adopt a format familiar to (and popular with) anyone who has tackled the Rogue Raid 24 hour race. The point-to-point course will cover multiple stages of the core adventure racing disciplines of trekking, mountain biking and kayaking. Each stage must be completed in order, however all check points on any given stage are optional. As in any rogaine, each check point will be assigned it's own score value with teams competing to collect the highest score possible. This format of racing rewards wise strategy and accurate navigation just as much as raw fitness. The course will be set to be an achievable journey for the majority of teams entered whilst pushing the nation's top teams to their limits for 100 hours. It also makes for a social atmosphere of racing as all level of teams are crossing paths on the course (with some stages having opening and closing times) and finishing together at the same time.
Preliminary Schedule
Monday 22 April 2019
10:00

14:00

Registration opens. Team photos.

Accommodation check in and gear preparation.

15:00
Race briefing and map handout
17:30
Welcome dinner (provided)
19:30
Gear box (Boxes A – C) and paddle bag submission
Tuesday 23 April 2019
05:30

06:00

Breakfast opens (provided)

Bike box submission

07:00
Buses depart for the start line
13:00
Race start
Saturday 27 April 2019
17:00
Race finish and course closure
17:30
Dinner (provided)
Sunday 28 April 2019
07:30
Awards ceremony breakfast
10:00
Accommodation checkout and departure
Volunteers
Volunteers play an integral role in an event of this scale going forward. The Rogue Raid has always been fortunate to receive massive support from volunteers, which can be just as rewarding as racing itself.  There are multiple jobs we require volunteer assistance with over the week including race registrations, logistics with moving equipment, manning transition areas, search and rescue safety, course sweeping, photography, etc. Volunteering is also a great way to get access to teams out on the course.
All volunteers will have their accommodation for the period of the race covered and will receive volunteer rewards to a future Raid Adventures event. To find out more, contact Liam St Pierre at rogueadventureracing@gmail.com
Spectators
If you intend to travel with family and friends for the Raid 100, the race HQ venue is an excellent site for a relaxing (or adventurous!) holiday off the back of easter.  The Gold Coast Recreation Centre facilities include indoor and outdoor courts, pool, gym, climbing wall, oval and direct beach and creek access. We have some limited capacity for accommodation and meals for non-competitors at the race HQ venue.  Accommodation can be booked at a cost of $30/person and pre- and post-race meals for $20/person.  To book, contact rogueadventureracing@gmail.com – it is recommended to get in early as places are limited. Of course, one of the best ways to be a spectator out on the course is as a race volunteer!
Entries
Entries are now closed.  For information on further opportunities to race, please contact rogueadventureracing@gmail.com for more information.
Information on the payment schedule can be found in the Raid 100 Cancellation Policy.
Entry fee includes:
Pre- and post-race meals
Pre- and post-race accommodation
Duplicate sets of event-specific, water proof maps
Race bib to keep
Kayaks
Live GPS tracking
Electronic timing system
Race logistics
Qualification into the A1 Series
Sponsors prizes and awards
Race photography
GST
100 hours of guaranteed racing!
Approximate Distances
How hard will it be? A quick insight into the number of stages and approximate minimum race distances can be found here.
Adventure 1 Series

The Raid 100 will be a member of the global Adventure1 Series. Teams will be racing for not only a place in the ranks of the Australian Adventure Racing pecking order but also for a free entry to the GODZone expedition race.